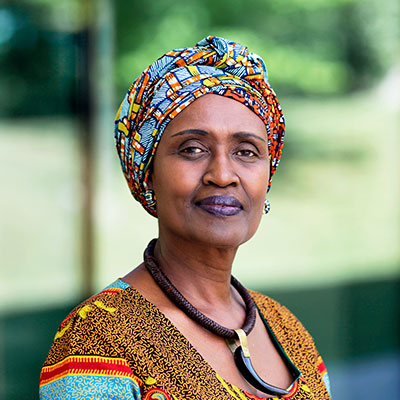 Winnie Byanyima
Executive Director, UNAIDS
Winnie Byanyima is the Executive Director of UNAIDS and an Under-Secretary-General of the United Nations. A passionate and longstanding champion for social justice and a global leader on inequality, Ms Byanyima leads the United Nations' efforts to end the AIDS pandemic by 2030. Ms Byanyima believes that health care is a human right, and she is the co-founder and co-chair of the People's Vaccine Alliance, advocating for equitable access to medical technologies that help to prevent and respond to COVID-19 and future pandemics.
Before joining UNAIDS, Ms Byanyima served as the Executive Director of Oxfam International, a global movement challenging the injustice of poverty and inequality. Previously, Ms Byanyima was elected for three terms in the parliament of her country, Uganda, where she led the first parliamentary women's caucus, championing ground-breaking gender equality provisions in the county's 1995 post-conflict constitution.
Ms Byanyima led the establishment of the African Union Commission's Directorate of Gender and Development and served as Director of Gender and Development at the United Nations Development Programme. She founded the Forum for Women in Democracy, a Ugandan nongovernmental organization, and has been deeply involved in building global coalitions on social and economic justice.
Ms Byanyima has co-chaired the World Economic Forum and served on Prime Minister Trudeau's Gender Advisory Council during Canada's G7 Presidency. She has also served on the Global Commission on Climate Adaptation, the International Labour Organization's Global Commission on the Future of Work and the World Bank's Advisory Council on Gender and Development.
Ms Byanyima is the recipient of 4 honorary doctorates and numerous global and national awards.
Joseph E. Stiglitz
Nobel prize winning economist and professor at Columbia University
Joseph E. Stiglitz is an American economist and a professor at Columbia University. He is also the co-chair of the High-Level Expert Group on the Measurement of Economic Performance and Social Progress at the OECD, and the Chief Economist of the Roosevelt Institute. Stiglitz was awarded the Nobel Memorial Prize in Economic Sciences in 2001. He is a former senior vice president and chief economist of the World Bank and a former chairman of the U.S. Council of Economic Advisers. In 2000, Stiglitz founded the Initiative for Policy Dialogue, a think tank on international development based at Columbia University. He has been named by Time magazine as one of the 100 most influential people in the world. Known for his pioneering work on asymmetric information, Stiglitz's research focuses on income distribution, climate change, corporate governance, public policy, macroeconomics and globalization. He is the author of numerous books including, most recently, People, Power, and Profits, Rewriting the Rules of the European Economy, and Globalization and Its Discontents Revisited.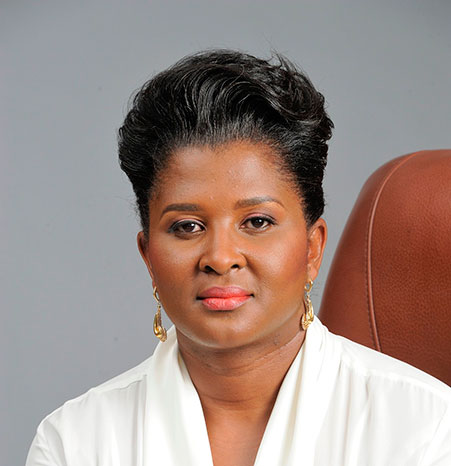 Monica Geingos
First Lady, Namibia
Monica Geingos is a qualified lawyer. She served on the Boards of large public and private sector companies as either Chairperson or Deputy Chair and played a meaningful role in private sector development, including the rollout of Namibia's first digitally enabled Commercial Bank, of which she was a founding shareholder and founding Chairperson. She received numerous merit awards, and is ranked by an international publication as one of "Africa's top 100 Economic Leaders." Due to her extensive corporate experience, she was an influential member of high-level policy advisory Boards such as the Public Office Bearer's Commission (Vice-Chair), the President's Economic Advisory Council, the governing Party's Think Tank, and the National Council of the Namibia Chamber of Commerce and Industry.
She implements her programs through the One Economy Foundation, focusing on public health, youth empowerment, education, entrepreneurial development, mental health, and Gender-Based Violence. This includes the successful youth program, the #BeFree movement. Project #BeFree is a one-stop youth centre of excellence where young people co-create sustainable interventions that respond to youth needs by strengthening the resilience and decision-making capacity of adolescents and young adults.
#ProjectBeFree will provide a continuum of holistic services, including life skills courses, psychosocial support, the full spectrum of sexual and reproductive health clinical services, entrepreneurial development, 4IR skills development and adolescent-friendly edutainment focused on character development.
Mrs Geingos is currently the Patron of the Shack Dwellers Federation of Namibia. She serves on the Boards of Africa Reach (Chairperson), the Ellen Johnson Sirleaf Presidential Centre, the Concordia Leadership Council, WomenLift Health and Virchow Foundation. She recently became a co-chair on the Global Council on Inequality, AIDS and Pandemic. She is a Co-Patron of the PLO Lumumba Foundation Africa Mentorship Programme.
Mrs Geingos' work as First Lady was recognised through her recent election as President of the Organisation of African First Ladies. She is a UNAIDS Special Advocate for Adolescent Girls and Young Women and was awarded the Berlin-based "World Without Aids Award." She is also the recipient of "Concordia Leadership Award" for global leadership, the Global Leadership of Women Award from Howard University, the "Change the World Award from the Professional Speakers Association," and a leadership awardee of the Pan African Women's Organisation. In addition, Mrs Geingos is recognised as one of the "100 Most Reputable Africans," one of the "100 Most Influential African Women."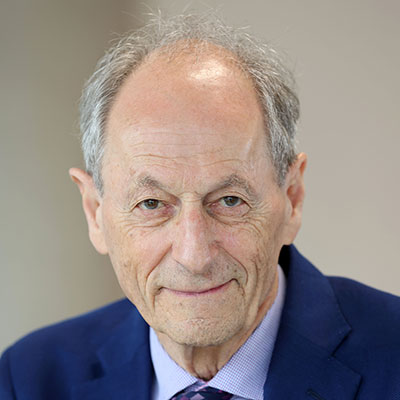 Michael G. Marmot
Professor of Epidemiology and Director of the Institute of Health Equity at University College London
Sir Michael Marmot has been Professor of Epidemiology at University College London since 1985, and is Director of the UCL Institute of Health Equity. He is the author of The Health Gap: the challenge of an unequal world (Bloomsbury: 2015), and Status Syndrome (Bloomsbury: 2004). Professor Marmot is the Advisor to the WHO Director-General, on social determinants of health, in the new WHO Division of Healthier Populations; Distinguished Visiting Professor at Chinese University of Hong Kong (2019-), and co-Director of the of the CUHK Institute of Health Equity. He is the recipient of the WHO Global Hero Award; the Harvard Lown Professorship (2014-2017); the Prince Mahidol Award for Public Health (2015), and 20 honorary doctorates. Marmot has led research groups on health inequalities for nearly 50 years. He chaired the WHO Commission on Social Determinants of Health, several WHO Regional Commissions, and reviews on tackling health inequality for governments in the UK. He served as President of the British Medical Association (BMA) in 2010-2011, and as President of the World Medical Association in 2015. He is President of Asthma + Lung UK. He is a Fellow of the Academy of Medical Sciences and Honorary Fellow of the American College of Epidemiology and of the Faculty of Public Health; an Honorary Fellow of the British Academy; and of the Royal Colleges of Obstetrics and Gynaecology, Psychiatry, Paediatrics and Child Health, and General Practitioners. He is an elected member of the US National Academy of Medicine and of the Brazilian Academy of Medicine. He was a member of the Royal Commission on Environmental Pollution for six years and in 2000 he was knighted by Her Majesty The Queen, for services to epidemiology and the understanding of health inequalities. Prof Marmot was appointed a Companion of Honour for services to public health in the King's 2023 New Year Honours.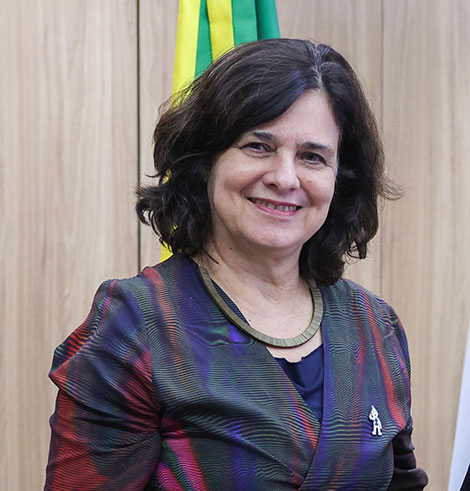 Nísia Trindade
Minister of Health, Brazil
Minister Nísia Trindade Lima is the first woman to head the Ministry of Health of Brazil. The minister was also the first woman to chair the Oswaldo Cruz Foundation (Fiocruz), a historic science and technology institution and an international reference, between 2017 and 2022.
Minister Nísia holds a PhD in Sociology (1997), a Master's in Political Science (1989), from the University Research Institute of Rio de Janeiro (Iuperj – current Iesp) and a degree in Social Sciences from the State University of Rio de Janeiro (Uerj, 1980).
The Minister is a top-level researcher at the National Council for Scientific and Technological Development (CNPq), recognized for her scientific research and actions to improve the dialogue between science and society. Her work is a reference on Brazilian social thought, and the history of science and public health. She is the author of articles, books, and chapters with reflections on the dilemmas of national society.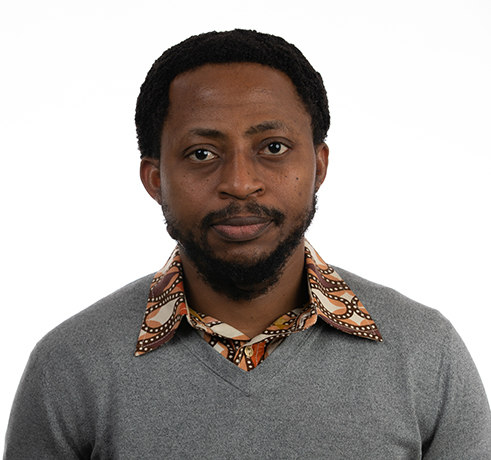 John E. Ataguba
Canada Research Chair in Health Economics at the University of Manitoba and Executive Director of the African Health Economics and Policy Association (AfHEA)
Professor John E. Ataguba is a leading economist and health systems researcher. He is the Canada Research Chair in Health Economics at the University of Manitoba and the current Executive Director of the African Health Economics and Policy Association (AfHEA). Previously, he was the South African Research Chair in Health and Wealth (2018-2020), a Full Professor and Director of the Health Economics Unit at the University of Cape Town, South Africa. He holds a PhD in Economics from the University of Cape Town and serves on international Boards, including the Board of Directors for the International Health Economics Association. He has over 20 years of experience in many areas, including government policy advice, technical support to countries, research and teaching. He has led the development of health-related national policy documents in a few African countries. John was a Mellon Mandela Fellow (20016/17) at Harvard University, the USA, and a member of the World Economic Forum's Global Future Councils for (i) Health and Health Care and (ii) Healthy Ageing and Longevity. He is a research fellow for the Partnership for Economic Policy (PEP) network and Pan-African Scientific Research Council (PASRC) at Princeton University. John has published widely on many topics, including universal health coverage and access to health services, health financing, health inequality, equity in health and health care, social determinants of health and health economics methodology design. He received many awards, including the Canada Research Chair in Canada and the TW Kambule-NSTF emerging researcher award in South Africa, described as the 'Oscar Award' for science and research in South Africa. He also serves as an advisor nationally and to international agencies, including the World Health Organization.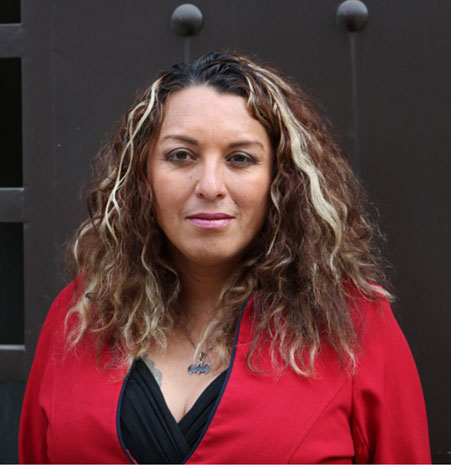 Erika Castellanos
Executive Director, GATE
Erika Castellanos (she/her) is a transgender HIV-positive woman from Belize residing in the Netherlands. A social worker by profession, Erika joined GATE in April 2017 as Director of Programs. In 2022 Erika was appointed Interim Executive Director, and in 2023 became Executive Director of GATE.
Erika's background is in sex work issues and HIV activism. In the early 90s, Erika was a volunteer in an HIV hospice in Southern Mexico; at a time with limited treatment, her role as a caretaker involved providing comfort and dignified death for the clients. Diagnosed in 1995, she became more active in the HIV response and joined the demand for treatment and eradication of stigma and discrimination rampant in healthcare settings. In 2010, she founded the first network of people living with HIV in Belize and co-founded the Belize national trans organization. Since then, Erika has contributed to and been active on regional networks: REDCA+, REDLA+, CRN+, and REDLACTRANS and became the vice chair of GNP+ in 2015. In 2015 she also joined the UNAIDS PCB as the LAC delegate and, in 2017, became the first openly trans person to be elected as a member of the Board of the Global Fund as a board member for the Communities Delegation.
At GATE, she works on trans, gender-diverse, and intersex (TGDI) issues with a dynamic team on the three programmatic pillars of GATE: Health, Human Rights, and Movement Building. GATE works closely with regional and national TGDI organizations on issues of social justice, inequalities, decriminalization, depathologization, and access to health care, among other pressing global issues that the TGDI communities face.
Erika is fluent in English and Spanish and currently learning Dutch. She lives in the Netherlands with her husband, their two children, and their two dogs.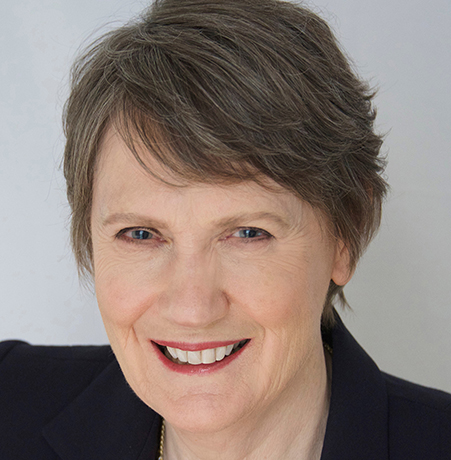 Helen Clark
Former Prime Minister of New Zealand and former Administrator of UNDP
Helen Clark was Prime Minister of New Zealand from 1999–2008 and a Member of Parliament for 27 years. She advocated strongly for economic and social justice, sustainability and climate action, and for multilateralism. Helen served two terms as Administrator of the United Nations Development Programme (UNDP) and as Chair of the United Nations Development Group from 2009-2017. Earlier, Helen taught in the Political Studies Department of the University of Auckland, from which she had graduated with BA and MA (Hons) degrees. Helen advocates for sustainable development, climate action, gender equality and women's leadership, peace and justice, and action on pressing global health issues. In July 2020, she was appointed by the Director-General of the World Health Organisation as Co-Chair of the Independent Panel for Pandemic Preparedness and Response. She chairs the boards of the Extractive Industries Transparency Initiative, the Partnership for Maternal, Newborn and Child Health, and other public good organisations and initiatives.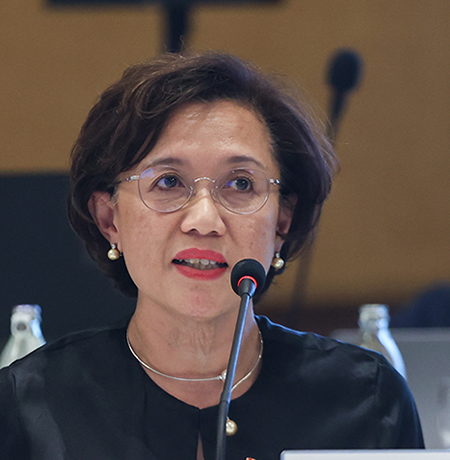 Adeeba Kamarulzaman
Pro Vice Chancellor and President of Monash University Malaysia and Honorary Professor of Medicine and Infectious Diseases at Universiti Malaya
Professor Adeeba Kamarulzaman is the Pro Vice Chancellor and President of Monash University Malaysia and Honorary Professor of Medicine and Infectious Diseases at Universiti Malaya where she was Dean of Medicine, from 2011 to 2019. Professor Adeeba has played a leading role in the response to the HIV epidemic in Malaysia and globally and is currently the Chairman of the Malaysian AIDS Foundation, an immediate Past President of the International AIDS Society, is Vice Chair of the WHO Science Council and Commissioner of the Global Commission on Drug Policy. Her research has focused on prevention, treatment and care of key populations particularly people who use drugs and prisoners. Prof Kamarulzaman held several key state and national roles in the Malaysian COVID-19 response including as a member of the National COVID-19 Task Force. Her achievements have been recognised through several national and international awards including two prestigious Merdeka Awards and an Honorary Doctor of Laws from her alma mater, Monash University for her contributions to medicine and as a health advocate.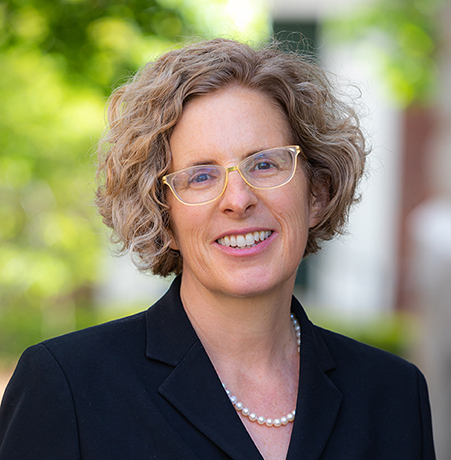 Ingrid T. Katz
Associate Faculty Director at the Harvard Global Health Institute, Associate Professor of Medicine at Harvard Medical School, and Associate Physician at Brigham and Women's Hospital
Ingrid Katz, MD, MHS is Associate Faculty Director at the Harvard Global Health Institute, Associate Professor of Medicine at Harvard Medical School, and Associate Physician at Brigham and Women's Hospital. Dr. Katz has spent the past decade focused on developing sustainable socio-behavioral interventions aimed at improving care for the most underserved in low-resourced settings, primarily in South Africa. Her expertise in mixed-methods research combines qualitative and quantitative techniques to understand barriers to care in hard-to-reach populations. She received the A. Clifford Barger Excellence in Mentoring Award in 2019, given to faculty at Harvard Medical School and its affiliated hospitals annually for excellence in mentoring. She was also selected as the inaugural recipient of the Dean's Award for an Emerging Leader in Women's Careers in 2021, by the Joint Committee on the Status of Women, in recognition of a faculty member who is making an impact to advance women's careers at Harvard Medical School and its affiliated hospitals.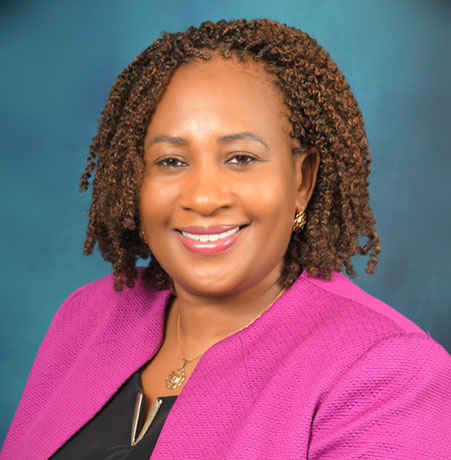 Ruth Laibon Masha
CEO of the National Syndemic Diseases Control Council in Kenya
Dr Ruth Laibon Masha, PhD, is a distinguished public health leader with more than 22 years of experience.  Her work focuses on addressing human rights, gender, stigma, and discrimination in the field of HIV and sexual and reproductive health.
Dr Masha has been the CEO of the National Syndemic Diseases Control Council in Kenya since 2020. In this position, she plays a vital role in leading, managing, and monitoring the country's extensive program to combat HIV. She also serves as the Chair of the community of practice for the National AIDS Commissions, representing 34 United Nations Member States in the Global HIV Prevention Coalition.
Before assuming her current position, Dr. Masha held influential roles at UNAIDS in Kenya and Geneva, as well as at ActionAid International, Engender Health, and Family Health Options Kenya. .
Besides her key roles and leadership positions, she actively shares knowledge and builds capacity through  lectures, including at the University of Washington's "Principles of STI and HIV Research and Public Health Practice Course,"platforms.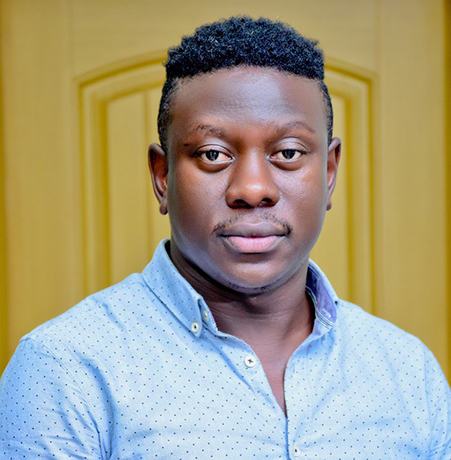 Richard Lusimbo
Human rights activist, health services authority, and a prominent figure in the LGBTQ+ community
Richard Lusimbo, hailing from Uganda in East Africa, is a renowned human rights activist, health services authority, and a prominent figure in the LGBTQ+ community. He is celebrated for his role as the Founder and Director General of The Uganda Key Populations Consortium (UKPC), a coalition that amalgamates key population organisations and networks to address pressing issues such as the diminishing civic space and dwindling resources for key population-focused programming in Uganda. Besides his role at UKPC, Richard is the Co-Founder and Board Chair of the Global Black Gay Men Connect. In addition, he serves as a Co-Convener for Convening For Equality, a coalition of LGBTQ individuals and organisations, allies, and partners opposing Uganda's recently enacted Anti-Homosexuality Act 2023.
Embarking on his activism journey in his early twenties, Richard's groundbreaking leadership has garnered wide respect across Africa. He is staunchly committed to ensuring that marginalised communities have a voice in policy dialogue and legislative processes. His advocacy focuses on bringing these often-overlooked voices to the forefront in spaces where human rights and health matters are debated and documented.
On the educational front, Richard boasts a Bachelor of Information Technology Degree from Uganda Christian University (UCU), a Master of Philosophy in Human Rights and Democratisation in Africa from the Centre for Human Rights at the University of Pretoria, South Africa, and has completed an International Training Programme in Sexual and Reproductive Health and Rights at Lund University in Sweden.
Before setting up UKPC, Richard accumulated considerable expertise through positions like Research and Documentation Manager at Sexual Minorities Uganda (SMUG) and Programs Manager at Pan-Africa ILGA (PAI). He currently sits on a myriad of boards, governance bodies, and technical working groups at local, African, and Global levels. Through these roles, Richard continues to broaden his impact and fervently champion the causes he believes in.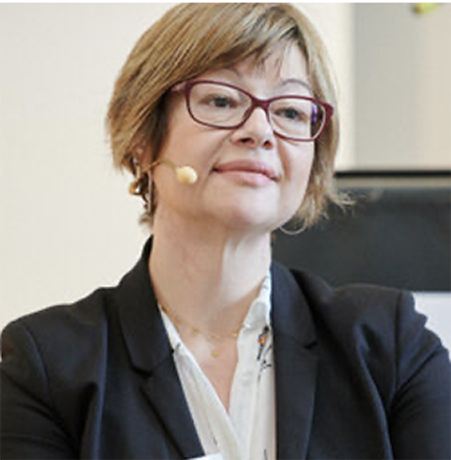 Erika Placella
Head of Health, Federal Department of Foreign Affairs, Swiss Agency for Development and Cooperation
Erika Placella received her Master degree in History of Medicine at the University of Geneva. She completed her education with a specialization in Public Health and various additional trainings, including at Johns Hopkins Bloomberg School of Public Health and ICRC/WHO.
Erika Placella has over 20 years of experience in public health and global health. She is currently the Head of the Global Program Health of the Swiss Agency for Development and Cooperation (SDC).
Before joining the SDC, Ms Placella worked for various medical and public health organisations in Africa, Asia and the Middle East, in the field of zoonoses, sexual, reproductive and child health, food security/safety and NCDs (including mental health).
Ms Placella has a thorough understanding and knowledge of health trends, health reforms, health systems and related challenges, with a focus on primary healthcare and prevention and control of major NCDs, in Africa, Asia, and Eastern Europe and Central Asia.
Ms Placella leads the development of health at SDC (Head of Health), as well as global initiatives aiming at contributing to major health challenges, including global health governance issues. Ms Placella also provides health policy and policy influencing guidance and contributes to positioning the SDC/Switzerland in global health debates.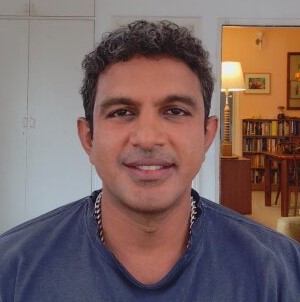 Achal Prabhala
Director, AccessIBSA project
Achal Prabhala runs the AccessIBSA project, which is an inter-disciplinary campaign for access to medicines in India, Brazil and South Africa. The AccessIBSA project began in 2016 with a Shuttleworth Fellowship, and is a consortium of researchers, lawyers and activists in India, Brazil and South Africa. Project work has ranged from identifying the error rate in implementing patent law in India to the lack of regulation over monopolies on biologics and vaccines in the country; supporting the intellectual property law reform process and identifying the contours of innovation in South Africa; and researching the cost of an EU-Mercosul Free Trade Agreement in Brazil, thereby bringing it to a halt, as well as the cost of a lax patent governance system in the country.
Over the course of the last 20 years, he has worked with civil society and governments across several countries in Africa, Asia and Latin America on pharmaceutical monopolies, and in South Africa and India, on knowledge monopolies. In the recent past, he served on the Advisory Board of the Wikimedia Foundation (2006-2018) and the Expert Advisory Group of the Medicines Patent Pool (2010-2019); he was the Carnegie Resident Equity Scholar at the University of the Witwatersrand in Johannesburg in 2015, and held a Shuttleworth Fellowship (2016-2019) and a Mellon Foundation Fellowship at the University of the Witwatersrand in 2020. Currently, he serves on the Scientific and Technical Review Committee (STERCO) of the WHO's mRNA Technology Transfer Program.
His ongoing research includes analysing the intellectual property and regulatory landscapes of biologics and vaccines, as well as the existing global manufacturing potential for mRNA technology. He supplements research and policy-based publications by writing about his work in popular media, most recently, in the Washington Post, the New York Times, the Atlantic, the Guardian, Project Syndicate and the Intercept Brasil, as well as popular science media such as Nature and Scientific American.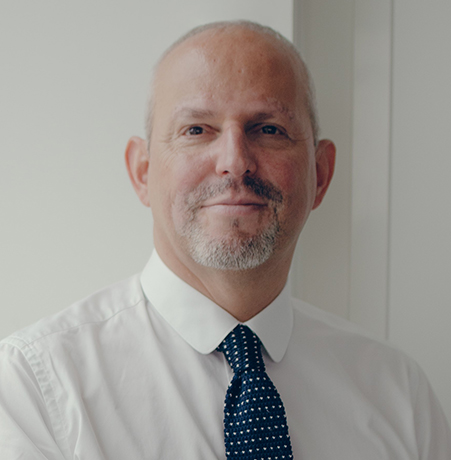 Jérôme Salomon
WHO Assistant Director-General, Universal Health Coverage, Communicable and Noncommunicable Diseases
Appointed in April 2023, Dr Jérôme Salomon oversee a broad portfolio of technical programmes covering HIV, viral hepatitis, sexually-transmitted infections, tuberculosis, malaria, neglected tropical diseases, mental health, substance use disorders, and noncommunicable diseases such as cardiovascular disease, diabetes, chronic respiratory diseases and cancer. Dr Salomon previously served as the Director-General for Health at the Ministry of Health and Prevention of France. He was a Member of the WHO Executive Board prior to his appointment as a WHO Assistant Director-General and has extensive experience in health systems management, communicable diseases and international public health. Dr Salomon holds a medical degree, a Master of Public Health and a PhD in epidemiology.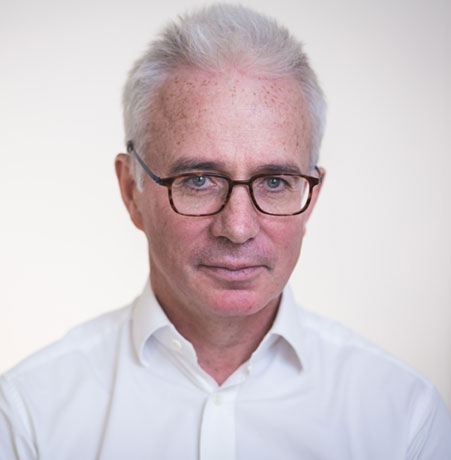 Peter Sands
Executive Director of The Global Fund to Fight AIDS, Tuberculosis and Malaria
Peter Sands has been the Executive Director of The Global Fund to Fight AIDS, Tuberculosis and Malaria since March 2018. Between 2015 and 2017 Peter was a Research Fellow at Harvard University, dividing his time between the Mossavar-Rahmani Center for Business and Government at Harvard Kennedy School and the Harvard Global Health Institute.
Peter was Group CEO of Standard Chartered PLC from November 2006 to June 2015, having joined the Board of Standard Chartered as Group CFO in May 2002.
Prior to joining Standard Chartered, Peter was a Senior Partner at McKinsey & Co.
Peter has served on various boards and commissions, including the UK's Department of Health, the World Economic Forum and the International Advisory Board of the Monetary Authority of Singapore.
Peter graduated from Oxford University with a First Class degree in Politics, Philosophy and Economics. He also received a Master in Public Administration from Harvard University, where he was a Harkness Fellow. Peter, who grew up in Singapore and Malaysia, is married to author Betsy Tobin and has four children.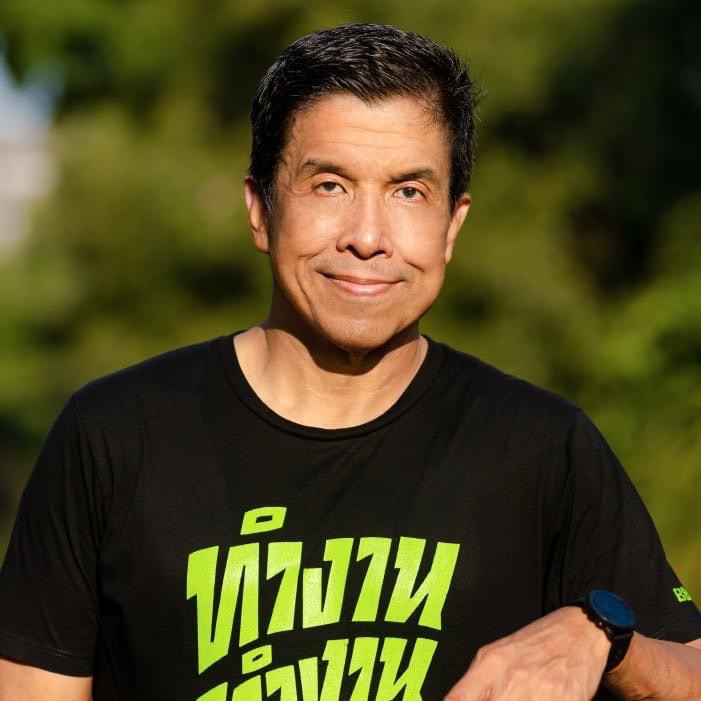 Chadchart Sittipunt
Governor of Bangkok (Bangkok Metropolitan Administration, BMA)
Chadchart Sittipunt assumed office as the 17th Governor of Bangkok in 2022, looking at various systems. In Bangkok, as with the human anatomy, there is a main circulatory system for blood flow, with capillaries that spread to different parts of the body.  In this sense, the city's problems are in the capillaries. Therefore, it is important to focus on the improvement and development of the capillary system without neglecting the strong arteries. The strategy is to implement 9 important policies through 9 "goods." From the work of the BMA in the past year, there has been improvement, change and development of the capillary system in various fields. This is increased efficiency, improved quality of life, more opportunity, and greater confidence in the future. The BMA is implementing a policy of disclosure of information (Open Data) to achieve transparency for the public. The BMA uses the latest technology platforms, such as Traffy Fondue, which can quickly resolve local issues and increase proactive operational efficiency. The BMA policy was revised to be more in line with the context by revising the strategy into 9 important policies and 9 "goods", namely good travel, good safety, good transparency, good environment, good health, good education, good economy, good society, and good management.  The BMA has defined 28 development priorities with 226 policies to make Bangkok a livable city for everyone.
For policies related to equality and support of gender diversity, there are 4 items: (1) providing education to develop students into global citizens; (2) Promoting the Pride Month Festival in June of every year; (3) Piloting the development of a gender diversity health clinic (BKK Pride Clinic), which currently operates in 24 sites at hospitals and public health centers under the BMA; and (4) Promoting BMA agencies to understand and support equality and accepting gender diversity. The aim is to create an environment to work together equally, absent of discrimination,  with an understanding of gender sensitivity, accepting diversity of sexual orientation and gender identity in Thai society, and increasing human resource development courses to ensure that all personnel respect differences and support a variety of expressions. For the BMA, dress/attire according to birth sex is not compulsory, and the BMA is ready to create a mechanism to prevent sexual harassment through the announcement of a non-discrimination policy and prevention of sexual or workplace harassment.
For the BMA's track record in advocating and promoting policies related to the support of gender diversity nationally and internationally, Mr. Chadchart Sittipunt received the 2022 Atthanarisuan Award, the Friendship Award for the gender diversity community (Friendship Award), individual category, and the Person of the Year Award, The People Awards 2023, an award given to people who are inspiring to change society, under the concept of "People of Tomorrow".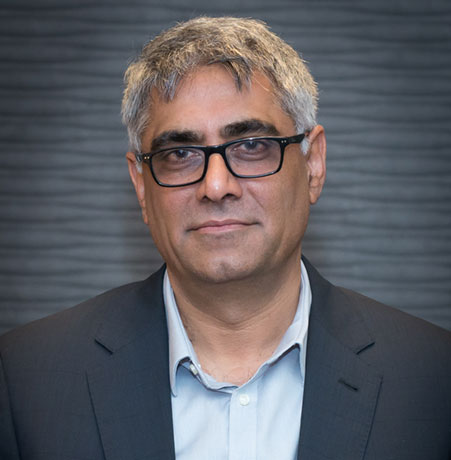 Imraan Valodia
Professor of Economics; Pro Vice-Chancellor: Climate, Sustainability and Inequality; and Director of the Southern Centre for Inequality Studies at University of the Witwatersrand, Johannesburg
Professor Imraan Valodia, is Professor of Economics; Pro Vice-Chancellor: Climate, Sustainability and Inequality; and Director of the Southern Centre for Inequality Studies, University of the Witwatersrand, Johannesburg (Wits).
His research interests include: inequality, climate justice, competition policy and industrial development and employment in developing countries.
Professor Valodia played a leading role in establishing and leading Wits University's Southern Centre for Inequality Studies (SCIS). The SCIS is a a multi-disciplinary, cross-country initiative  to promote research and policy change to  advance greater equality.
Professor Valodia has led and participated in a number of large national and international studies. He has, among others, led an international study, in 10 cities across the globe, of the informal economy. He co-led a pathbreaking three-year research project, conducted in 8 countries, on the gender impacts of direct and indirect taxation. More recently, through the SCIS, he has worked on global studies on employment and inequality and wealth inequality in the global South. He has published extensively in leading academic journals and in the popular press on issues related to his research interests. He is recognised nationally and internationally for his research in economic development. His most recent book is the Oxford Handbook of the South African Economy , a detailed and wide-ranging coverage of the key economic questions in South Africa, which he co-edited.
Professor Valodia is a part-time member of the Competition Tribunal in South Africa. He is also a Commissioner of National Minimum Wage Commission and a member of the Academy of Science of South Africa (Assaf) Standing Committee on Science for the Reduction of Poverty and Inequality. In August 2016 Professor Valodia was appointed by  President Cyril Ramaphosa to chair the Advisory Panel on the National Minimum Wage. This led to the introduction of a National Minimum Wage in South Africa.  In early 2018, he was appointed to a Panel to advise the Minister of Economic Development on amendments to the Competition Act. Professor Valodia has also served on a Panel of Experts to advise the Minister of Finance on Value-Added Taxes and zero-rating, and the Minister of Higher Education on the funding of higher education in South Africa. He serves as a member of President Ramaphosa's  Presidential Economic Advisory Council (PEAC) in South Africa.
Professor Valodia has worked with a number of international institutions including the International Labour Organisation (ILO), the World Bank, the United Nations Development Programme (UNDP) and the United Nations Development Fund for Women (UNIFEM) and UN Women.  He is a member of the Board of the United Nations Research Institute for Social Development (UNRISD), and a member of the Board of the research network, Women in Informal Employment: Globalizing and Organizing (WIEGO). He is a member of the Advisory Board of the Global Development Institute at the University of Manchester.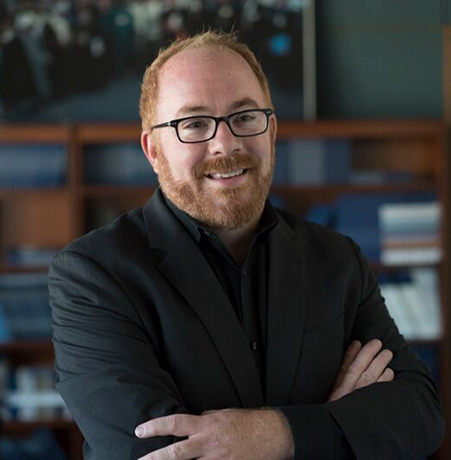 Matthew M. Kavanagh
Special Advisor to the UNAIDS Executive Director and The Global Council
Matthew M. Kavanagh, PhD, directs the UNAIDS-Georgetown Collaborating Centre on HIV Policy and Inequality and Georgetown University's Center for Global Health Policy & Politics at the O'Neill Institute for National and Global Health Law and School of Health. He holds faculty appointments in global health and law. A political scientist by training, with a long history of work in global health policy and politics including time at the United Nations and various NGOs, his research and writing focuses on the intersection of law, politics, and health in low- and middle-income countries and the political impact of human and constitutional rights on population health.
From September 2021 to February 2023, Mr Kavanagh Deputy Director a.i. at the Joint United Nations Programme on HIV and AIDS (UNAIDS) and Special advisor to UNAIDS Executive Director Winnie Byanyima in creating the new Policy, Advocacy, and Knowledge branch at the Joint United Nations Programme on HIV/AIDS (UNAIDS). Most recently UNAIDS designated the Global Health Policy and Politics Initiative at Georgetown as a United Nations Collaborating Center to support and advance policy and laws impacting HIV/AIDS with the overarching goal of addressing the inequalities driving the pandemic. Matthew Kavanagh, PhD, director of the Global Health Policy and Politics Initiative at the O'Neill Institute, and assistant professor of global health in the School of Health, will spearhead the Collaborating Center.
A political scientist by training, with a long history in global health policy, he has lived and worked in North America, Africa, and Asia conducting research and supporting policy change. Prior to his academic positions, he led transnational policy efforts at NGOs focused on HIV and tuberculosis treatment, international trade, and water rights.